A weekly Rollover* of up to
£5,000
*Rollover draw: Each week the Lottery Computer selects a random number. If this matches your Unique Game Number, then you will win the Rollover Prize. Each week the Rollover Prize isn't won, it will increase by £100 - and if it reaches £5,000, then one lucky player will be guaranteed to win that week!
Our next draw takes place in...
02
13
06
36
DAYS
HRS
MIN
SEC
Play NOW
Weekly Prizes:
1st Prize: £500
2nd Prize: £50
3rd Prizes: 60x £5

£1 per entry
How our lottery works. . .
The draw is run every Friday

No need to claim, we will send your winning cheque in the post
A little more about us . . .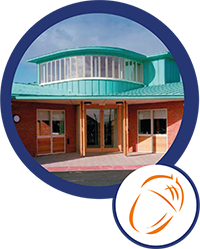 Acorns Children's Hospice Trust
A parent never imagines their child will be diagnosed with a life limiting or life threatening condition. But when the unimaginable happens, Acorns Children's Hospice steps in, helping families cope at every stage of their child's life and beyond, wherever and whenever they need it.
Our dedicated teams provide specialist palliative care for children and young people and support for their families.
Acorns hospices provide a home from home environment where children take part in a range of fun and therapeutic activities. Children visit Acorns for respite, short breaks, end of life and emergency care.
At Acorns for the Three Counties in Worcester we care for over 200 children and their families, including those who are bereaved. It costs almost £27,000 per day to provide our services and we rely on donations and fundraising for 70% of this amount.
To find out more about Acorns, visit www.acorns.org.uk
You will also be supporting . . .